Internorm Tilt & Turn Window With Integrated Blinds and Electric Operated Trickle Vent
Get your hands on this modern tilt & Turn alu clad uPVC window by Internorm for a fraction of its original price - at just £500 you could own this beautiful Internorm window with Integrated blinds!
Features an electric operated trickle vent with a motor that recesses into the wall void, so ideal for a bathroom!
It is being removed from our showroom due to our upgrade.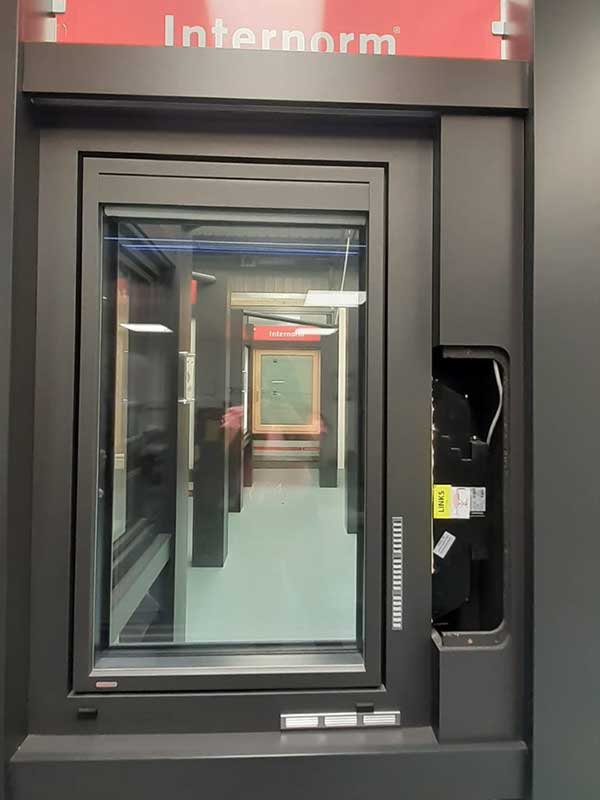 Style: KV440 PURE
Overall Dimensions: 810mm wide x 1250mm high
Motor Dimensions: 120w x 530h.
Opening: Tilt and turn with Hinges to right, handle to left
Colour: Anthracite Grey textured (outside) and Dark grey UPVC (inside)
Handle & keys: Handle in natural aluminium G80III to left
Glazing: Quadruple glazed – Triple glazed + integrated glazing panel
Features: Hand operated blackout blind, Face drained, electric operated trickle vent, Key operated child restrictor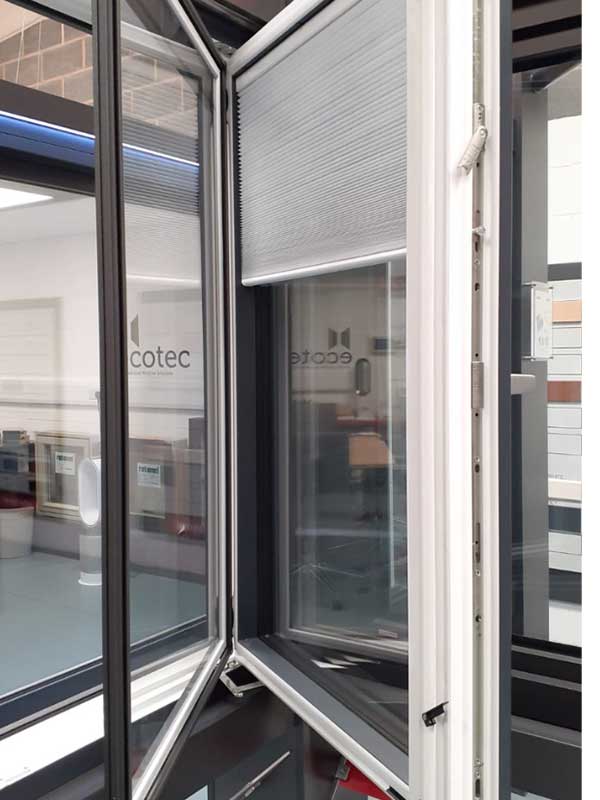 If you're interested or have any further questions, please get in touch by sending an email to sales@ecotecwindows.co.uk