Ecotec Windows News
17th September 2020 - Triple glazing for the price of Double!!
Get triple glazing for the price of double and enjoy a warmer home sooner rather than later
Our super efficient triple glazing will make your home warmer, quieter and safer
Triple the benefits at half the cost
Continually Efficient
Safety All Around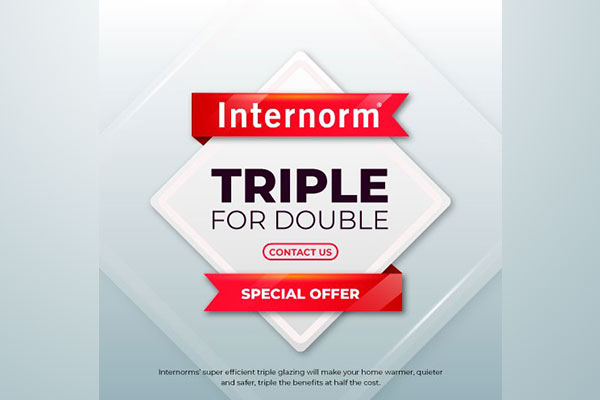 I-Tec Glazing: All-Round Innovation
To ensure maximum security for your home, our windows are equipped with I-tec glazing. Many windows are only connected to the frame at a few points. Our I-tec glazing however, offers continuous all-round fixing of the glass pane as standard. This continuous bonding significantly improves the windows stability, thermal insulation, sound insulation and security.
I-Tec Insulation: Greater Insulation
For greater energy efficiency, we use I-tec insulation throughout our UPVC-aluminium window range. Our windows are filled with granulate instead of foam, enabling the smallest of gaps to be filled. This provides high levels of insulation, helping to keep heating costs low.
ECLAZ® - THE PREMIUM GLASS COATING
At Internorm, we offer enhanced thermal insulation glazing as standard. The ECLAZ® offers unprecedented thermal insulation, making it extremely eco-friendly. It also offers high transpa-rency, ensuring up to 10% more daylight. Combining energy savings with improved comfort, the ECLAZ® is eco-innovation at its best.
Eco-Friendly - offers excellent insulation and lowers CO2
Energy Efficient - combines energy savings with improved comfort
Enhanced Natural Light - enjoy up to 10% more daylight
Read More
2nd September 2020 - Internorm Windows & Doors Burglary Protection
Burglary protection for windows - The fundamental requirement to feel safe and secure in your own four walls is optimum protection from burglars as well as maximum security for children. Windows contribute to this considerably. Therefore, all Internorm windows are equipped with standard security which means that 1 mushroom peg and closing part are attached to the bottom of the window on the handle side and thus protect especially against levering. I-tec glazing also contributes to burglary protection. The glass pane can no longer be pushed out due to the patented all around bonding of the pane with the window sash.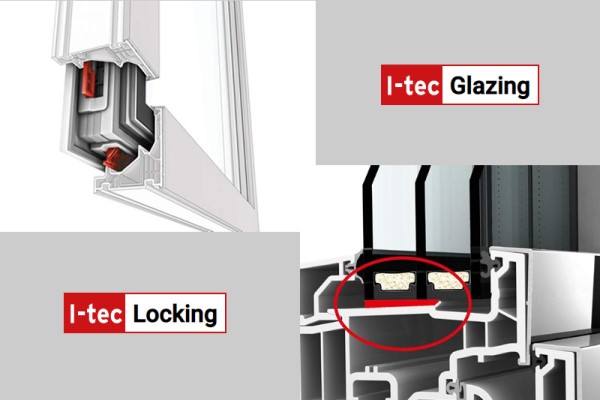 I-tec locking offers maximum protection and is installed in each KF 500 UPVC window. This locking technology is unique on the window market and absolutely unrivalled. Burglary-resistant entrance doors - We only rely on proven locking systems of renowned companies to offer you optimum protection from burglars for your entrance door. Therefore, we are installing 5-point locks from company KFV into our aluminium entrance doors. The multi-point locks of our timber-aluminium doors are supplied by Winkhaus. Three solid door hinges and a cylinder with anti-drilling and anti-scanning protection make our entrance doors additionally burglary-resistant. Of course, you can equip our aluminium and timber-aluminium entrance doors with an extra plus of security. Your Internorm distribution partner will gladly advise you to make your doors as burglary-proof as possible according to your requirements.
Read More
3rd August 2020 - Natural Light With Rationel Windows & Doors
Natural light is always better than artificial light, and it can bring with it so many wonderful benefits. It increases your body's "feel-good" serotonin, and it can open the space between the indoors and outdoors, allowing you to invite your surroundings into the comfort of your home. Having more natural light creates a greater, more enjoyable sense of space to help you cultivate your sanctuary and peace of mind.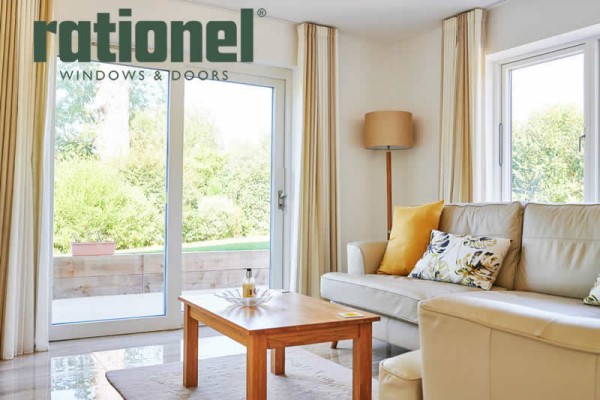 With our bespoke Rationel windows and doors, you can enjoy excellent levels of natural light without compromising on thermal efficiency. So come and be inspired – after all, we're daylight specialists.
Read More
15th July 2020 - Solarlux Bi-folding Doors Brochure Now Available
The high-quality Solarlux sliding doors offer maximum window and our sliding systems offer a non-insulated alternative to the bifolding glass door with a wide variety of possible uses and designs. Our innovative premium Cero sliding doors, with their minimal slimline frames, open up a room with its extensive glass panes and impressive dimensions, design and functionality. Cero guarantees precision, smart technical details, ultra slim frame, in-house production, on-site management and sophisticated designs that are exclusively European.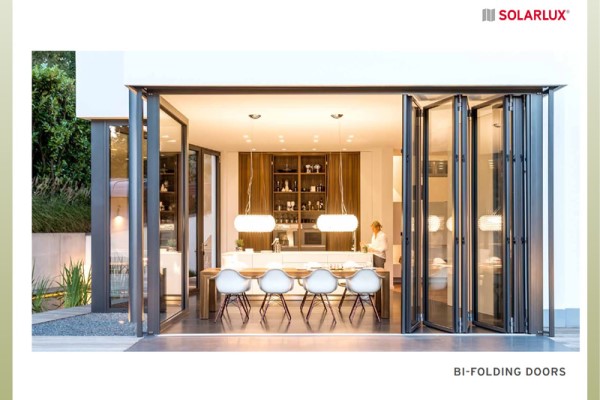 For more than 30 years, the name Solarlux has stood for bespoke folding glass door solutions and large-scale glass panes. All products are developed, tested and created at the company's head office in Melle. From the outset, the idea was to create unique products to make houses open and flexible to their surroundings. Today, we are still a world-renowned company with the highest standards of design, quality and functionality.
Read More
4th June 2020 - Energy-efficient Sun Protection From Internorm
With I-tec shading, Internorm offers energy-efficient sun protection for the composite window systems KV 440 and HV 350. Venetian, pleated, or Duette blinds are integrated between the window panes and are operated by means of a photovoltaic module. An automatic mode with day/night detection allows for the self-opening of the blinds at sunrise and their closing at sunset.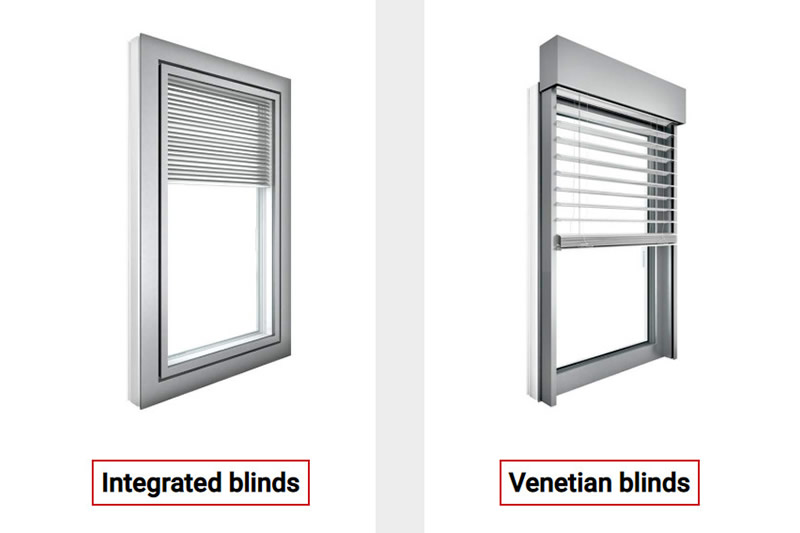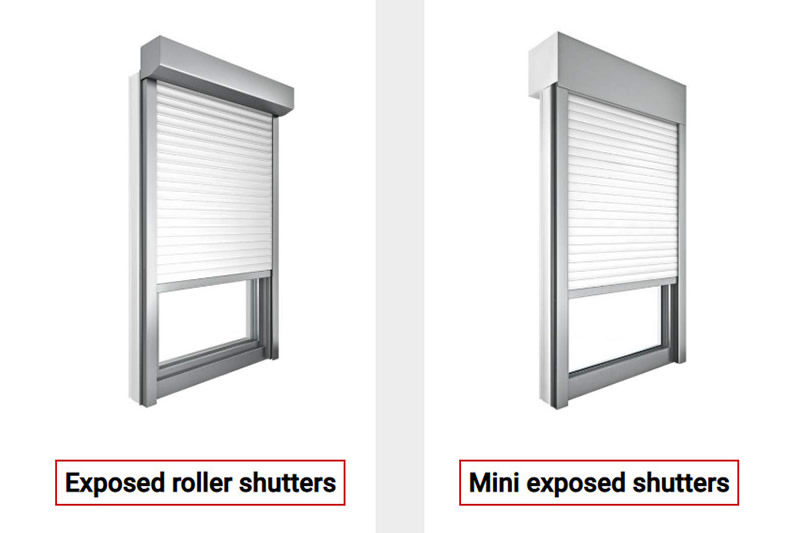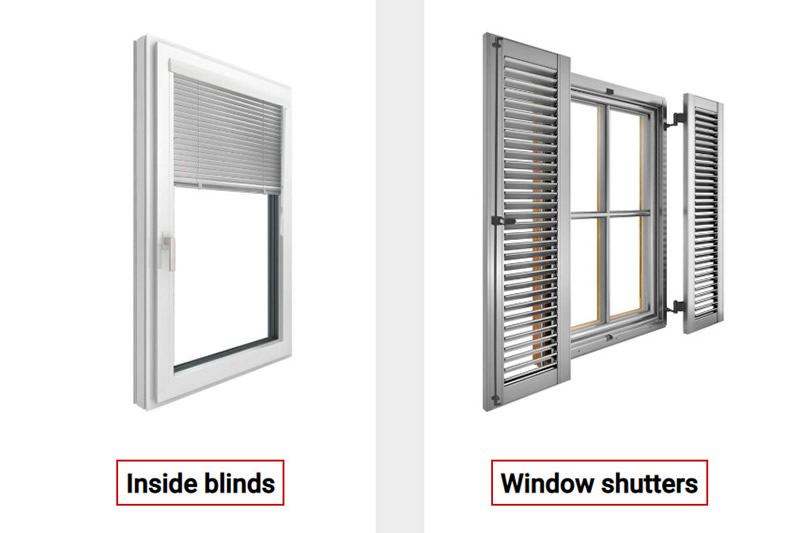 Each Internorm window is produced exactly according to your wishes and custom-made. Thus, our window-products are available in the most diverse window sizes, window versions and window designs such as frameless windows, flush or square-edged frames or even windows with rounded edges of sash and frame. The windows will match any chosen architectural style and design of your house.
Read More
11th May 2020 - Garden Windows & Doors For The Summer
You don't need to be outdoors to enjoy your garden. Be inspired to bring the outside in with our beautiful windows and doors. Whether your dream is to have a traditional conservatory or a contemporary space that integrates your house and garden, we can help. Through design ideas and practical advice, we'll help in creating a beautiful space that brings daylight into your home in the summer and keeps the warmth in during the winter. so no matter what time of year, you'll still reap the benefits of your outdoor space.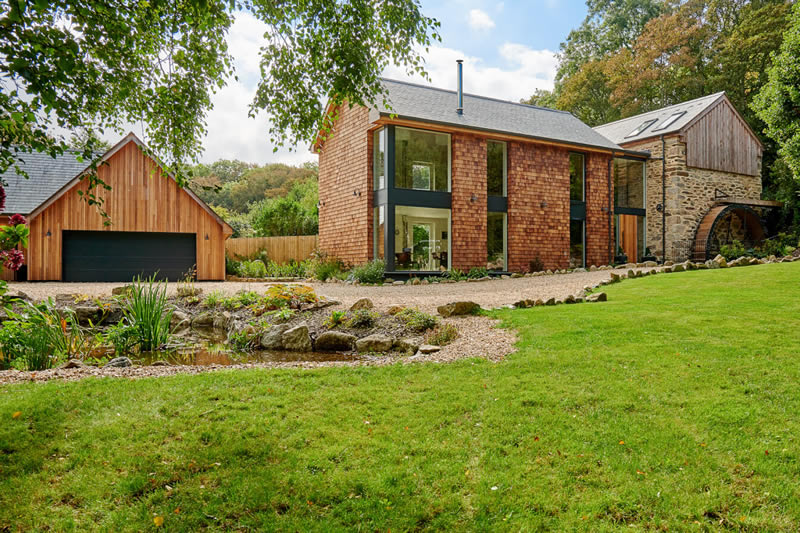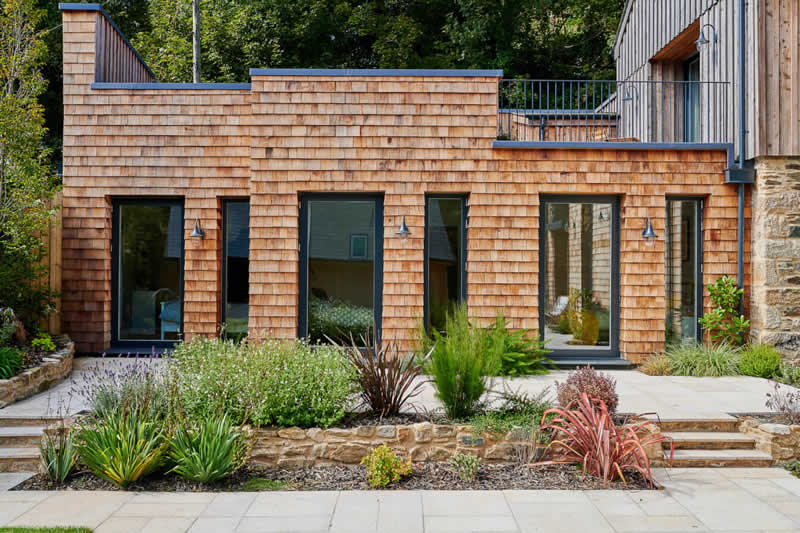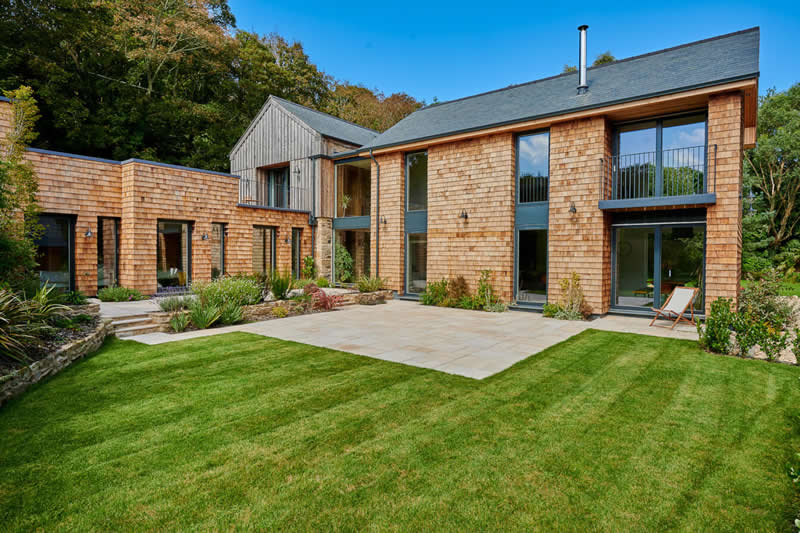 All of our windows are made entirely bespoke. We put the utmost care into every consideration, from colour and glazing all the way through to opening and closing functions, to create something that's perfectly suited to you. So whether you're looking for a natural look from a sustainable source or a reliable option that is purpose-built to protect your home against the elements, not to mention the wear and tear that comes with frantic family life, look no further than Rationel.
Read More
3rd April 2020 - Operational Update for Coronavirus COVID 19 & Ecotec Windows
During the Coronavirus UK restrictions, please be aware that Ecotec will be operating as usual. Ecotec staff are able to carry out their work from home, so we can still create quotes and place orders for you. This is great news for those of you in self-isolation with project plans waiting to be progressed!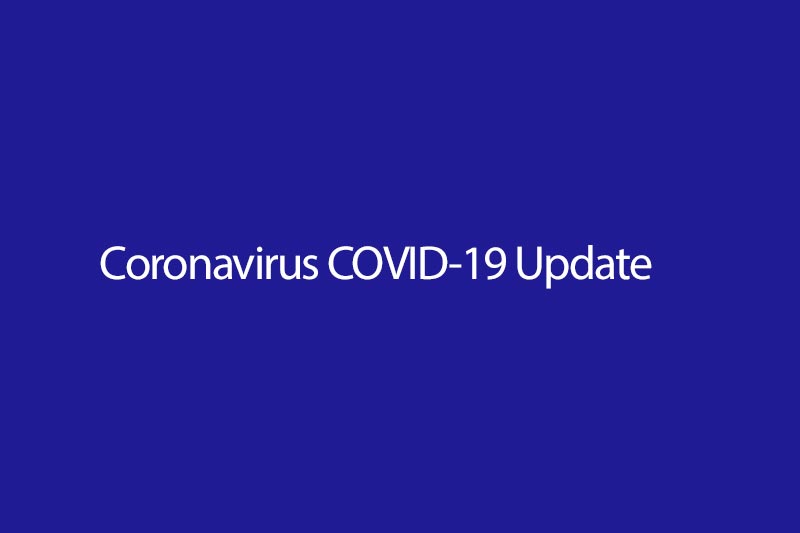 Our suppliers, whose factories are based in Poland, Austria and Germany all confirm that they are still manufacturing without issues and that there are no significant delays at the borders, so deliveries continue to arrive as planned, with a 6-8 week lead-time. The only exception to normal business is the closure of our showroom, which will remain closed until Government restrictions are lifted. So, if you would like a quotation for any of our product ranges, please complete the enquiry or call Brett on 01226 702566.
Read More
11th March 2020 - New Rationel Windows & Doors Brochure Available
The pages ahead feature our regular style options for your inspiration, we can also manufacture specially shaped units to suit unique spaces. Our experts can help guide your decisions by taking into account the details of your build and the overall impact you are aiming for. The new brochure is available here: www.ecotecwindows.com/pdf/rationel-windows-and-doors.pdf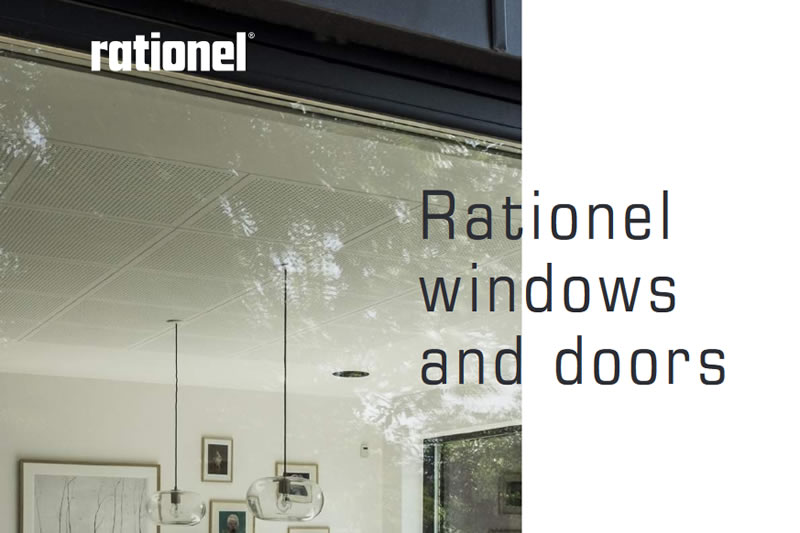 Read More
20th February 2020 - New Internorm Booklet Operating Instructions, Care & Maintenance Download
Internorm have created a downloadable booklet PDF offering information care, maintenance and the operation of our windows and doors. You have decided on an Internorm product which belongs to the very first choice in quality, technical perfection and design. This is based upon the technical know-how of many years of experience in window construction. By choosing Internorm you have chosen the security of one of Europe's largest premium window brands.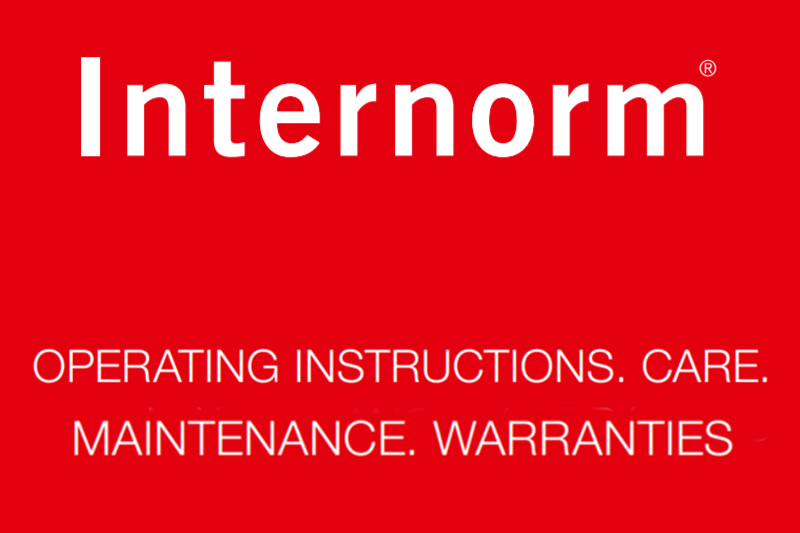 Perfect burglary protection, excellent thermal insulation and sound-protected windows are a matter of fact with Internorm. We put great emphasis on sophisticated design and excellent processing into the smallest detail of every window. Extensive window hardware offers you countless possibilities for your design. We not only offer numerous handles in various designs, but also window hardware with designer closing elements. They look good and even make cleaning of the windows easier.
Read More
17th January 2020 - The Double Function of Passive House Windows
The window in a passive house plays an excellent role in two ways. Firstly, the heat loss can be reduced despite large glass areas. Secondly, windows open up possibilities for heat gain through solar irradiation. Highly thermally insulating Internorm windows fulfil this double role exemplary which first appears contradictory. Ug values as low as 0.4 W/(m2K) can be achieved with thermal insulation glazing which is used in passive houses. Find out more in the Internorm Windows section of the website.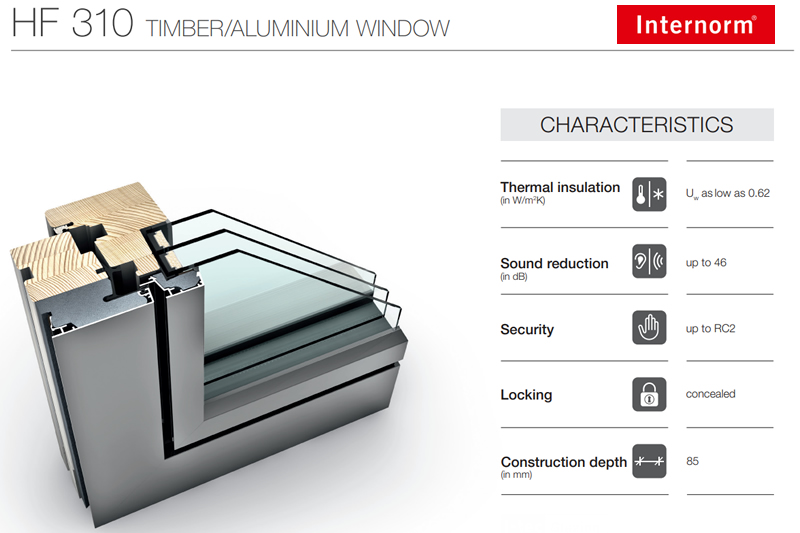 Advantages of passive house windows - Windows in passive houses are tripled glazed and frames are also very well insulated in order to fulfil the high requirements on thermal insulation. As 30 to 40% of the window opening consists of the frame, the quality of the frame is paramount. In detail, passive house windows offer you the following advantages:
Highly thermally insulating glazing
Highly thermally insulating frame
Thermally optimised edge compound
Professional, thermally optimised installation
Read More
5th December 2019 - Season's Greetings From Ecotec Windows
We would like to take this opportunity to say thank you to everyone involved with our company including customers, staff, suppliers and partners for your support during the year. We are looking forward to 2020 and working with all of you again next year. Season's greetings from all of us and we wish you a Merry Christmas and a Happy New Year. Please contact us to arrange an appointment to visit our showroom.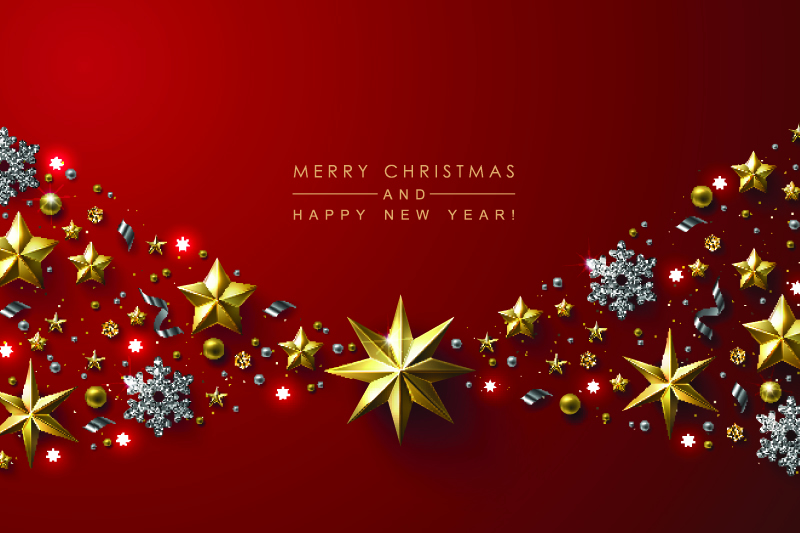 We would like to wish our customers & suppliers the best wishes for the festive season. We have had an excellent year and are pleased to be moving into next year with a positive outlook. We have significant expansion plans and projects planned for 2020 and more news will be made available in this area over the first months of the year.
Read More
5th November 2019 - Ecotec Windows At The Harrogate Homebuilding & Renovation Show
Ecotec WIndows will be working with our partners Internorm, exhibiting at the essential homebuilding and renovating event in the North of England at the Harrogate Homebuilding & Renovating show 2019 which takes place during Friday 1st November to Sunday 3rd November. Doors open at 10:00 and are expected to be closed around 16:30. We will be at stand B448 at The Harrogate Convention Centre, Kings Road, Harrogate, HG1 5LA.
Self-build specialists, renovation experts and leading brands are all under one roof at the Northern Homebuilding & Renovating Show. Discover the latest products, understand how to maximise your budget or seek an architect's opinion. From small plots to big builds, the Homebuilding & Renovating Show is the place to pick up tools and tips from the brightest and best in the business.
Read More
5th October 2019 - New Build Triple Glazed Windows Development Chesterfield
Ecotec Windows was involved with a Rational Aura+ windows and door installation for a new home development in Chesterfield. We were asked to supply high performance windows and doors for a luxury detached new build property in Chesterfield. You can see from the image how stunning this project looks. We are very pleased with it and have several others planned for the surrounding region.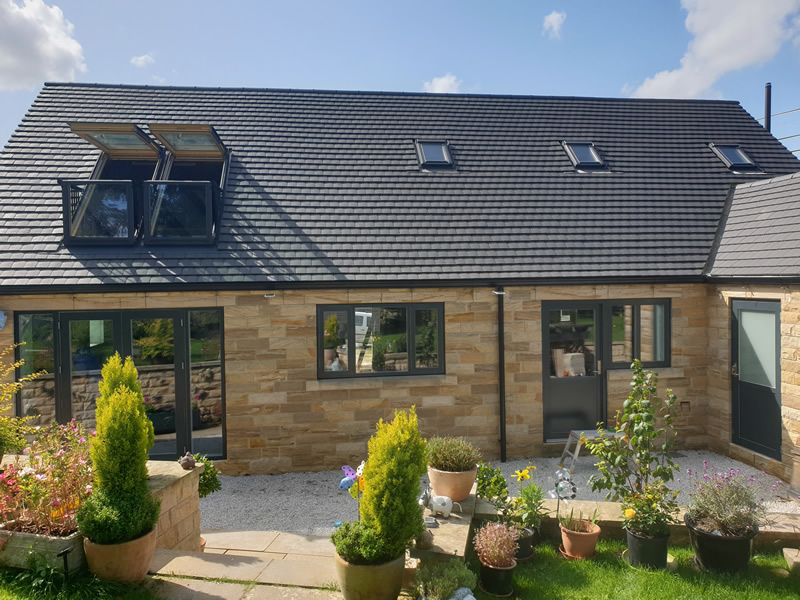 The design of AURA+ is slim and elegant, creating a stylish overall architectural appearance, whether you are building a new house or refurbishing an existing one. The slim design also allows maximum natural light into the home. Made from timber, with external aluminium cladding, Rationel AURA+ offers all the benefits of natural wood on the inside and easy maintenance on the outside.
Read More