Solid Aluminium Clad Timber Internorm Entrance Door With 4 Satinato Obscure Lights
This door is being removed from our showroom due to our upgrade, which means you have the opportunity to own this luxury glazing product at a fraction of its original cost!
For just £1000.00 you can get this Solid aluminium clad timber Internorm entrance door!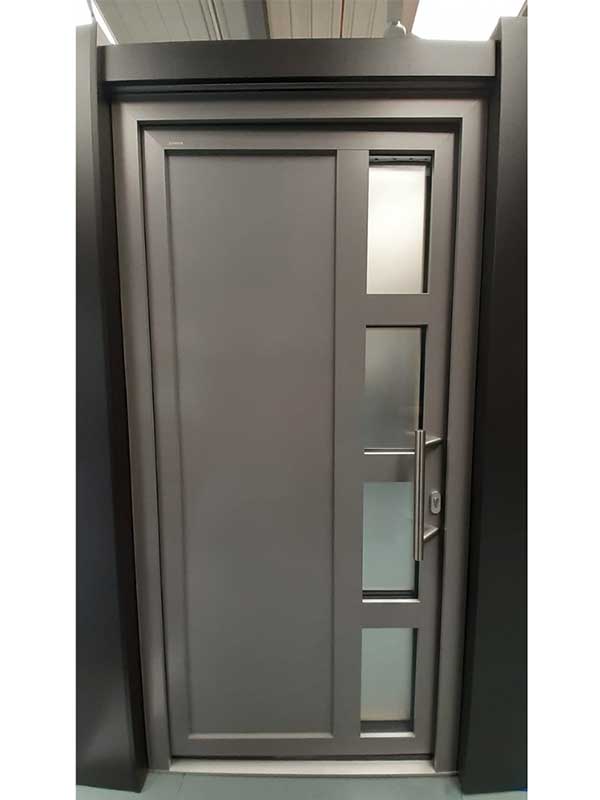 Style: HF310 PURE
Overall Dimensions: 1080mm wide x 2200mm high
Number of glass lights: 4 x Satinato obscure light running vertically down LHS
Opening: Open in, with hinges (silver) to right, handle to left
Colour: Aluminium Grey (outside) and Stained timber (inside)
Material: Solid aluminium clad timber panel
Handle & keys: Short external bar handle with rose lock - 5 keys supplied. Backplate lever handle in chrome.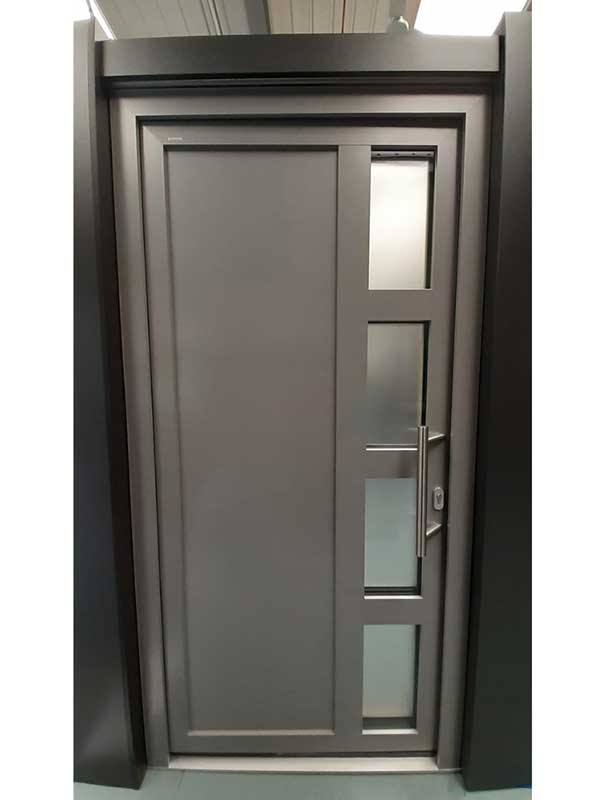 If you're interested or have any further questions, please get in touch by sending an email to sales@ecotecwindows.co.uk