Internorm Spring Promo – Time is Running Out!!
1st June 2023
Spring may have slowed down, but Internorm's exclusive promotion - 'Triple for double' - is still blazing hot!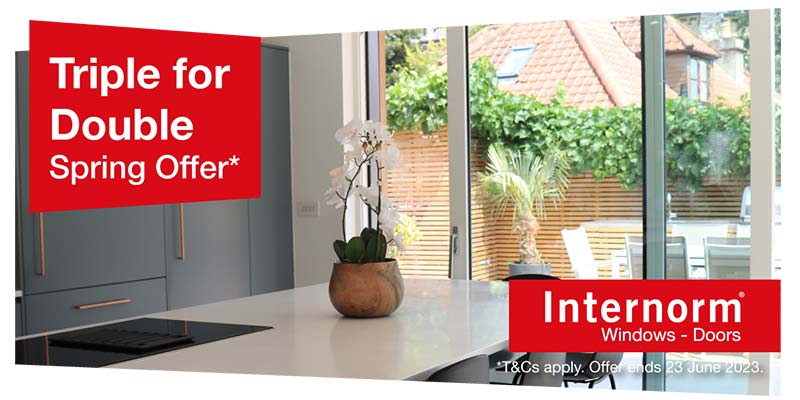 Yes, you read that right: you can get triple glazing for the price of double!
Internorm, renowned for its superior Austrian craftsmanship and expertise in producing high-quality windows and doors, is here to elevate your home to new heights of thermal performance. Our windows are designed to meet the rigorous standards of Passivhaus, ensuring optimal energy efficiency and comfort.
Make your dream home a reality with Internorm! Take the first step by reaching out to us now. Together, we will create a place of exceptional quality, comfort, and style.
Other Articles
25th September 2023
07th September 2023
04th September 2023
25th August 2023
02nd August 2023
01st July 2023
26th May 2023
05th May 2023
03rd April 2023