Triple Glazing for the Price of Double
7th September 2023
Upgrade your home this autumn!
Internorm, Europe's leading window and door manufacturer is offering triple glazing for the price of double!
What could be better - Their products are designed to meet the highest standards of performance and style, and they offer a wide range of customization options to suit your unique preferences.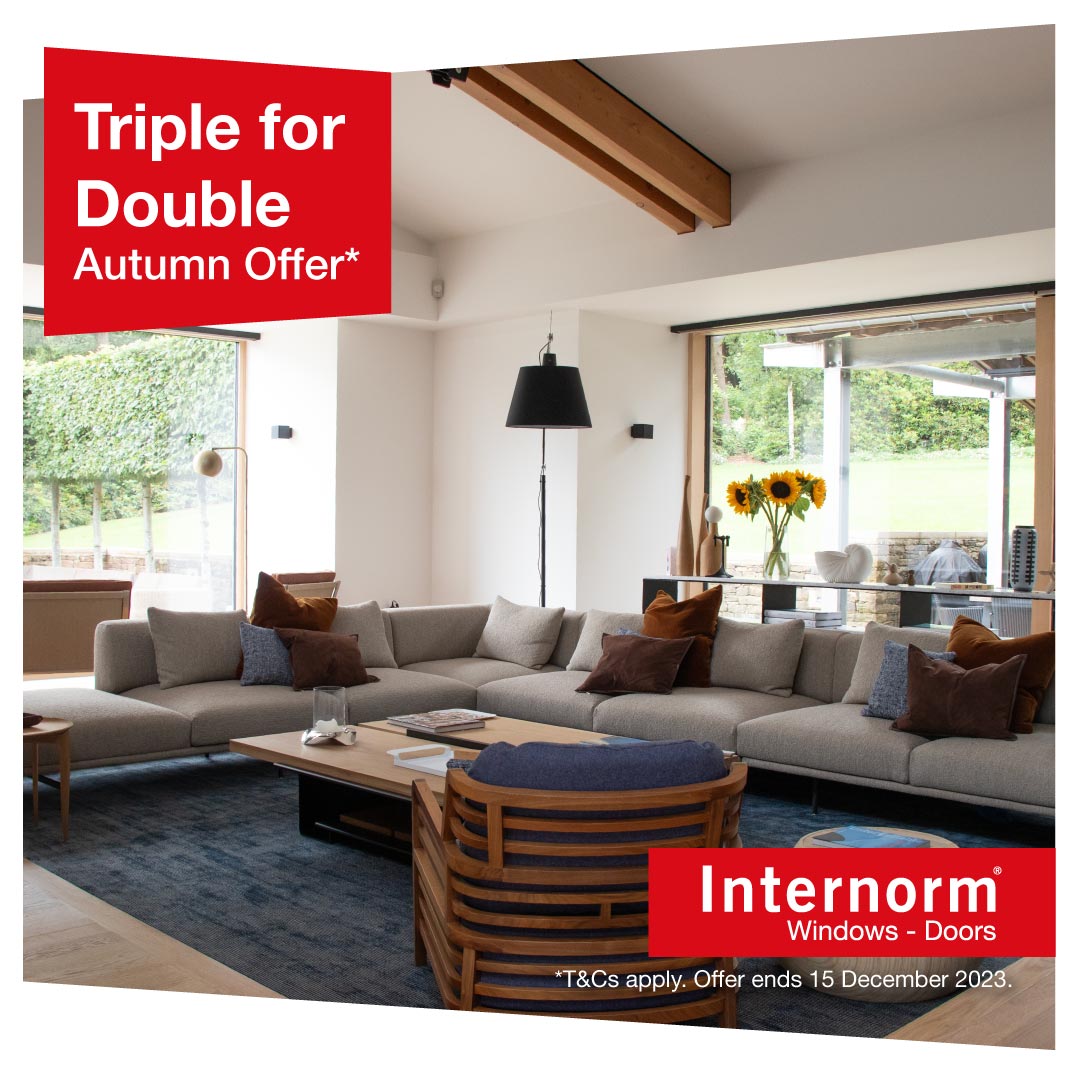 The Promotion applies to all Internorm Timber-Aluminium, uPVC and uPVC-Aluminium systems *:
KF310, 320, 410, 510, 520
KV350, 440
KS430
HF410, 510
HV450
HS330
HX300
* The promotion is valid on orders placed before 15th December 2023.
Other Articles
25th September 2023
04th September 2023
25th August 2023
02nd August 2023
01st July 2023
01st June 2023
26th May 2023
05th May 2023
03rd April 2023