Winter Gardens All Year Round
1st April 2022
Not all winter gardens are created equal – as Solarlux has demonstrated with its new SDL Avalis spatial concept. With its cubic design and flat roof, this extension is on point when it comes to all the latest architectural trends, setting it apart from more traditional wintergarden concepts. With this new take, the SDL Avalis heralds the dawn of a new era in the wintergarden sector. The roof plate is available in any choice of size so it can even cover larger spaces, and customers are free to choose whether or not a roof opening with a glazed skylight fits their design expectations and the existing building.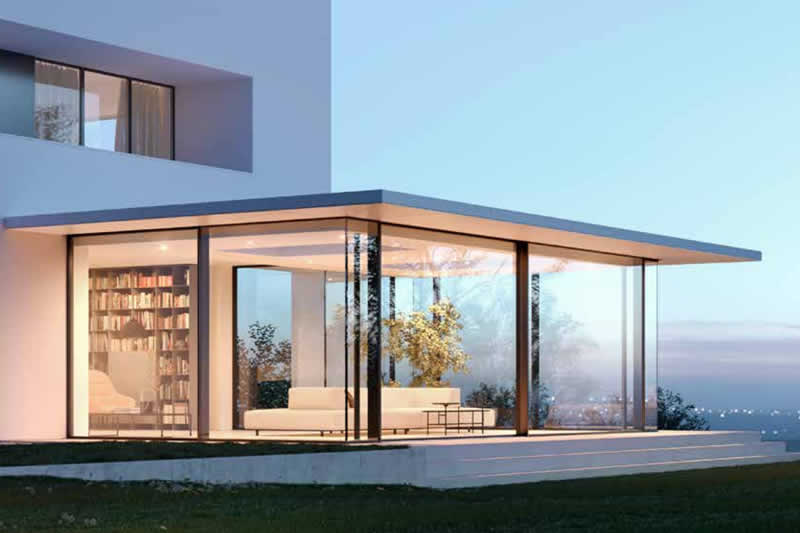 Ecotec believes in continual improvement. We are always looking ahead to new technologies and developments for windows and doors that will enhance buildings and provide comfort and ease of use to the occupiers, whilst at the same time providing more sustainable products for all our futures. This on-going commitment to innovation is shared by Solarlux.
Together we enable you to create the best home that you possibly can using Solarlux window and door designs. Combining Ecotec's window expertise with Solarlux's impressive design and quality, we can help you create perfect comfort in your home; great thermal efficiency, without compromising on light. Make our combined vision a reality, we are on hand to provide service each step of the way.
Other Articles
09th November 2023
03rd October 2023
25th September 2023
07th September 2023
04th September 2023
25th August 2023
02nd August 2023
01st July 2023
01st June 2023
26th May 2023